Reserve Your Room
00000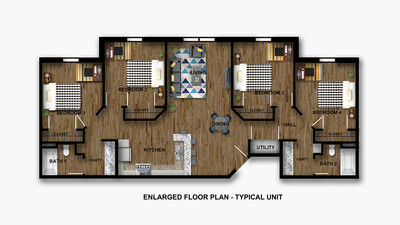 We're full! Join our waiting list.
Reserving a room saves your spot.
Our offices will contact you to complete the full leasing agreement. All units are part of a four-bedroom layout with shared bathrooms, kitchen and living space.
Reservations are non-refundable and non-transferable and should not be confused with final leasing.
*The images and drawings are demonstrations of the layout of the apartments and the furniture provided. The actual colors and materials may vary.